New Orleans Criminal Defense Lawyer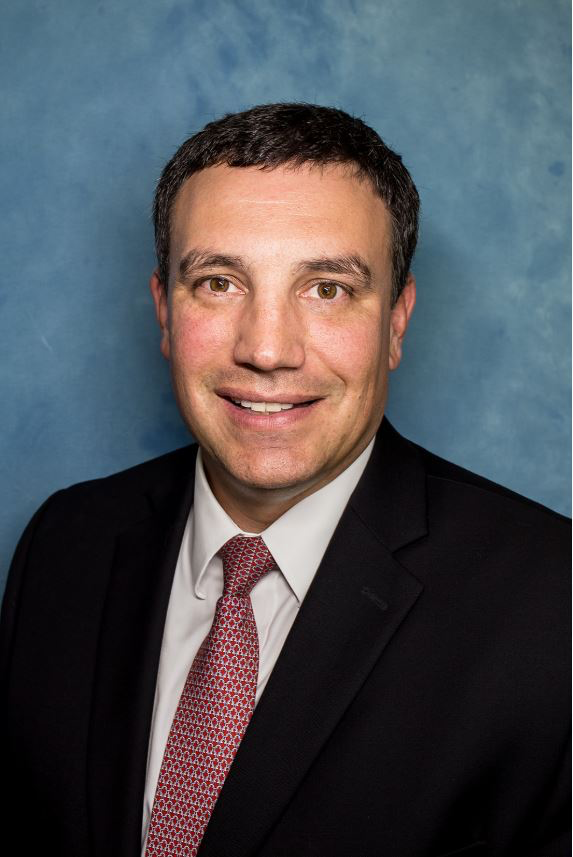 If you are charged with any type of misdemeanor or felony offense, you should be confident that your attorney has the legal experience and courtroom skills needed to effectively challenge the allegations made against you. Attorney Jeff Hufft is a seasoned defense attorney who has practiced in Louisiana in over 30 parishes. Before founding his own firm, Attorney Jeff Hufft served as a prosecutor with the Orleans Parish DA's Office, the Jefferson Parish DA's Office, and the Louisiana Attorney General's Office. This period of service provided Jeff Hufft with invaluable courtroom experience in which he has tried over 100 jury trials in the state of Louisiana.
During his time as a prosecutor, Attorney Jeff Hufft gained tremendous knowledge of the criminal system, as well as the ways in which the prosecution seeks to obtain guilty verdicts. Attorney Jeff Hufft is familiar with the tactics prosecutors use and prepares detailed defenses for his clients to counteract these strategies. His experience with building cases has taught him how to plan for all possible accusations from witnesses and prosecutors, and he is also able to spot the flaws in the cases against his clients and exploit these errors for their benefit.
Attorney Jeff Hufft knows how important it is to thoroughly investigate the allegations and evidence brought against his clients so that he can create comprehensive and compelling defenses. No matter the charges his clients face, Attorney Jeff Hufft tirelessly protects their rights and aggressively advocates for their best interests. He constantly strives to have his clients' penalties reduced or their charges dropped altogether, and he can fight for you before the courts.
With Jeff Hufft's combined knowledge and experience, he is a formidable opponent in the criminal courts of 24th JDC, Jefferson Parish District Court, Jefferson Parish Commissioner Court, Jefferson Parish 1st Parish Court, Jefferson Parish 2nd Parish Court, Orleans Criminal District Court, Orleans Municipal Court, Orleans Traffic Court, St. Bernard Parish Criminal Court, Plaquemines Parish Criminal Court, Plaquemines Parish Traffic Court, Eastern District of Louisiana Federal Court, and the surrounding areas.
Attorney Jeff Hufft understands that conviction could have severe implications upon your relationships, freedom, and future, and he can provide the relentless defense you need. Attorney Jeff Hufft has achieved one of the state's best trial records as a criminal lawyer and he can tirelessly advocate for your rights and interests before the court. Regardless of whether you face misdemeanor, felony, or federal charge, you deserve proven and dedicated legal counsel.
Contact Jeff Hufft today to learn how he can powerfully represent you against criminal allegations.
Wondering what type of attorney you should hire to represent you in your criminal case?
A former prosecutor has many advantages against their competitors.
When choosing a legal representative for your criminal charges, you may be wondering what credentials you should be looking for. Obviously, you should obtain counsel from an attorney who has a track record in defending criminal cases, yet consider the benefits of also having an attorney with prosecution experience.
A former prosecutor will have tried cases on both sides of the courtroom, giving the lawyer further understanding of the trial process. He or she will be familiar with how the prosecution gathers related evidence, decides the charges to file, and builds their case to go trial. This allows the attorney to know where the prosecution may be weak, which will in turn strengthen your case.
A former prosecutor will also negotiate better plea bargains, as he or she knows just how far the D.A. may be pushed. Usually, the first plea bargain should not be accepted because better terms can be agreed upon. A former prosecutor can use their knowledge of the other side to more efficiently and successfully negotiate on your behalf.
A former prosecutor will also have had experience balancing a heavy caseload. Criminal defense attorneys only have as many cases as clients that come to them for defense. Prosecutors, on the other hand, generally have a larger case load as there is a constant stream of cases from the state. Because of this, they have to learn how to effectively handle their cases, being unable to devote as much time to any one case as a private attorney.
Attorney Jeff Hufft works hard for his clients with the goal of attaining the best possible case result, based upon the details of the case. He can consult with you regarding your unique situation and advise you of your available defense options. The attorney you choose to represent you following an arrest, at arraignment, and to act as your counsel at any hearings and other court proceedings, can make a real difference in the outcome of your case.